Palestine
Israel approves 50 new settler units in East al-Quds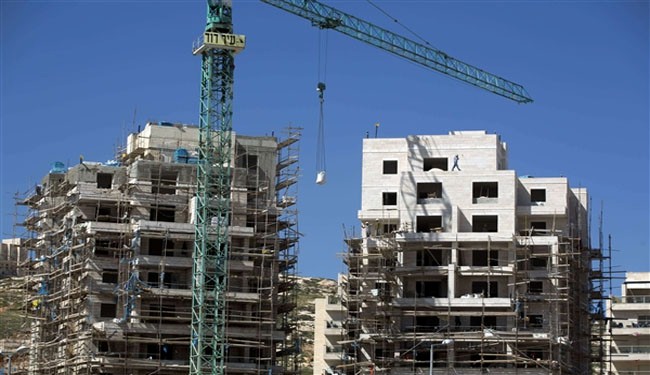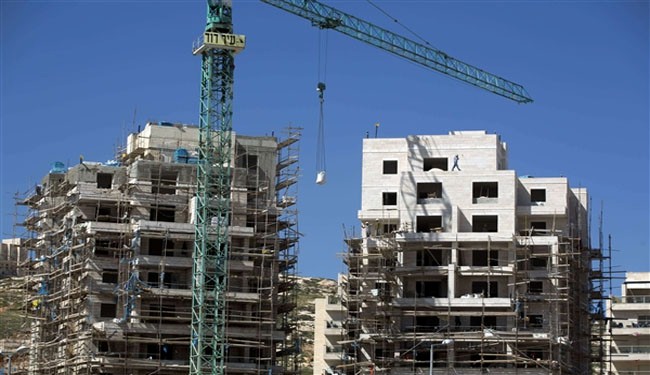 Israel regime has announced plans to build 50 new settler units in the occupied East al-Quds as Tel Aviv steps up its expansionist policies in the region.
The Israeli municipality of East al-Quds approved the construction plans for the illegal settlements on Monday.
"The municipality has given the green light to build 50 new housing units in five buildings in Har Homa," city councilor Yosef Pepe Alalu said.
Har Homa is a settlement neighborhood in the southern sector of East al-Quds which was occupied by Israel during the 1967 Six-Day War then annexed, in a move not recognized by the international community
Due to an unrelenting flow of Israeli settlement announcements, the so-called Israeli-Palestinian peace talks collapsed last month.
Figures quoted by Israeli settlement watchdog Peace Now show that during the nine months of talks, Israel approved plans for nearly 14,000 new settler homes.
The last time Israel pushed plans for new construction was on April 1 with the re-issuing of tenders for more than 700 new homes in Gilo in East al-Quds.
The Palestinians have said they will not return to the crisis-hit talks without a complete settlement freeze.
Israel objects to key points mentioned by Palestinians as their basic needs to be able to start negotiations, including a return to 1967 borders, the inclusion of occupied East al-Quds in a Palestinian state, and the return of Palestinian refugees to occupied territory that Israel claims as its own.
More than half a million Israelis live in over 120 illegal settlements built since Israel's occupation of the Palestinian territories of the West Bank and East al-Quds in 1967.
The United Nations and most countries regard the Israeli settlements as illegal because the territories were captured by Israel in a war in 1967 and are hence subject to the Geneva Conventions, which forbids construction on occupied lands.