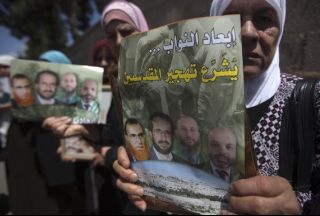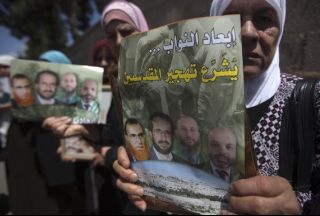 The Israeli police have arrested a leading Hamas official over his links with the Islamic group after he failed to leave his hometown of al-Quds (Jerusalem).
Mohammad Abu Tir and three other Hamas officials were ordered to leave al-Quds in June after they refused to renounce their membership in the Islamic resistance movement Hamas.
Their ID cards, which are also their residence permits, were revoked in June, and they were ordered to leave al-Quds by the end of July.
"I will not willingly leave the place my family has lived for 500 years," Abu Tir said last week.
Abu Tir and several other Hamas officials were arrested and detained after Hamas captured Israeli soldier Gilad Shalit in 2006. Abu Tir, who has spent nearly 30 years in Israeli jails, was released from jail in May.
Tel Aviv has not announced where the four Palestinians will be expelled to.
Israel has stripped thousands of Palestinians of their al-Quds (Jerusalem) residency since occupying the eastern part of the city in 1967.
Most Palestinians view the expulsions as part of an Israeli Judiazation plan meant to weaken their hold on East al-Quds (Jerusalem) and its holy sites and to change the city's demography.