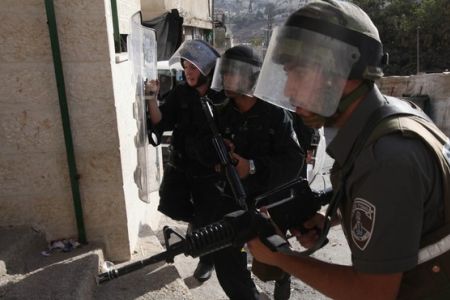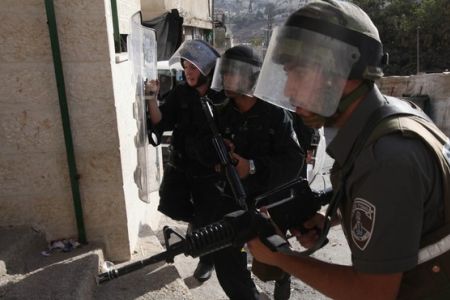 Israeli police have arrested a Palestinian teenager who was run over earlier this month by a well-known Israeli settler during protests in East al-Quds (Jerusalem).
Israeli forces said on Sunday that they had arrested Imran Mansur to question him for throwing stones, AFP reported.
Mansur, 12, and Iyad Gheit, 10, were hit by the vehicle driven by David Be'eri, leader of Silwan's Jewish settlers, while protesting in the East al-Quds neighborhood of Silwan on October 8.
Mansur had his leg broken while Gheit was taken to hospital to have glass particles taken out of his arm.
They initially resisted to be hustled into a car, which apparently meant to take them to hospital.
Palestinian youngsters fear getting into strangers' cars because they have seen their friends taken away by Israeli troops on a regular basis.
Mansur's arrest comes while the culprit was only briefly questioned and released on the day of the incident.
Israel occupied East al-Quds, the promised capital of the future Palestinian state, alongside the other Palestinian territory of the West Bank in 1967.
Tel Aviv later annexed the territories, in violation of international law.
Be'eri's hard-line Elad organization encourages Jews to move into dense neighborhoods in East al-Quds, in line with Israel's policy of Judiazation of the city.