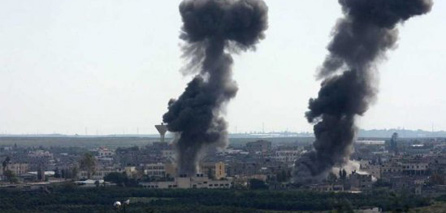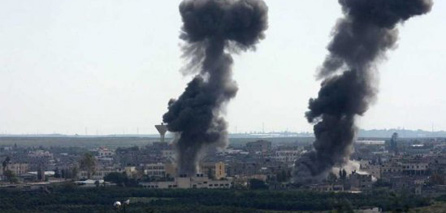 Palestinian medical crews confirmed that six Gazans were injured Friday in when Zionist forces launched three air strikes on Gaza people.
Our correspondent reported that the strikes targeted several areas in the southern and central Gaza Strip.
The medical sources added to our correspondent that four Palestinians were injured in a strike on Deir Al-Balah during the Zionist shelling targeted a home.
The medicals detailed that two women between the injuries and were transferred to the nearest hospital.
In the same context, the Zionist fighter jets executed two attacks on Khanyounis city in south of Gaza strip.
The first strike on Khanyounis city, a man and a child were transferred to the Nasser Hospital, but in the second strike, no injuries were reported.
It should be mentioned that the Zionist assassinated two brothers who were riding a civilian car during the Eid. A Zionist drone targeted a car carrying the brothers, Islam and Muhammad Yassin, on Wednesday.