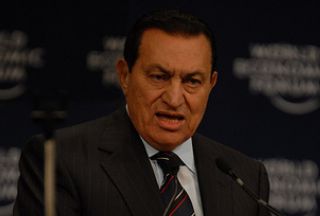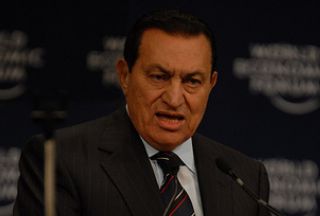 Egyptian President Hosni Mubarak says Israel cannot evade its responsibility for inflicting hardship upon the people of the besieged Gaza Strip by shifting the blame onto Egypt.
"We are exerting all efforts to lift the Israeli blockade on Gaza," Mubarak told the members of his ruling National Democratic Party on Wednesday in a speech quoted by AFP.
"We reject attempts by Israel, the occupying force, to free itself of responsibility towards the strip and place it on Egypt," he said.
Egypt has been assisting Israel with its closure of the Gaza Strip in the past years by refusing to open the Rafah border crossing, the only terminal not under Israeli control.
Cairo has also built a deep metal wall to disrupt a network of cross-border tunnels used by Palestinians for sending their basic needs into the besieged coastal strip.
Mubarak's comments come shortly after Israel announced on Sunday that it would allow "civilian" goods into the strip while maintaining the strict "security" restrictions and preventing weapons and certain dual-use items from entering the Palestinian territory.
The decision came under mounting international pressure triggered by Israel's May 31 attack in international waters on the blockade-busting Gaza Freedom Flotilla and the killing of 9 civilian activists onboard the aid convoy.
In the aftermath of the onslaught and the massive outrage it sparked in the Muslim and Arab world, Egypt made an attempt to distance itself from the Israeli siege by indefinitely opening the Rafah border crossing.
Earlier in June, Israel said it was Cairo that encouraged Tel Aviv to step up the blockade of Gaza to force the territory's impoverished population to rise up against the democratically elected Hamas government in the territory — a claim vehemently rejected by the Egyptian Foreign Ministry .