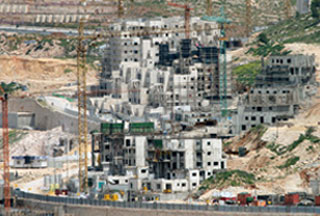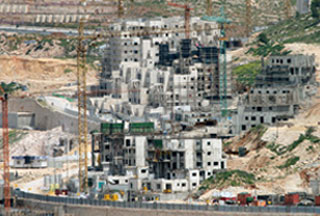 Israel has termed a planned freeze in its settlement expansion as a strategic pause, dashing hopes that the regime would eventually heed to international demands.
"The postponement in construction is a strategic delay," Israeli Deputy Prime Minister Eli Yishai was quoted by Haaretz as saying on Sunday. "We won't give up on building in Jerusalem and will still build hundreds of construction units. We are looking ahead, here."
The remarks further fueled the speculations that Israel and the Palestinians could not reach a long-term peace agreement based on a two state solution in a foreseeable future.
The issue of the settlements has been a bone of contention in the talks between the two sides.
While the expansion of Jewish settlements in the West Bank and east Jerusalem (al-Quds) is considered illegal under international laws, Israel has persistently insisted on continuing the construction operations under the pretext of meeting "the natural growth".
Israel occupied the territories during the Six Day War in 1967.