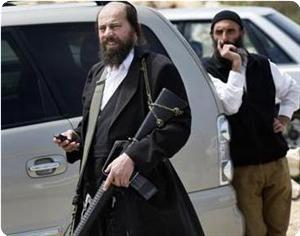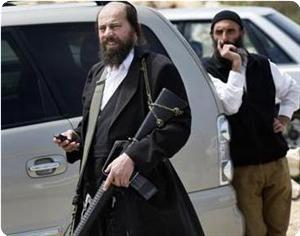 Zionist occupation forces launched a large-scale arrest campaign in the Nablus district at dawn Wednesday that ended with the detention of 14 Palestinians after breaking into tens of civilian homes.
Zionist forces command said that the soldiers detained 15 "wanted activists" in the West Bank including 14 in Nablus and that firebombs were found in a number of their homes and were destroyed.
Also in a Nablus village, the Zionist troops escorted tens of Jewish settlers during their attack on Palestinian farmers while harvesting their olive crops on Tuesday.
Local sources in Qaryut village said that the settlers from the nearby settlement of Shavot Rahel assaulted the farmers while reaping their crops injuring a number of them.
They noted that the farmers went to their fields after coordination between the Palestinian and Israeli sides, but the settlers attacked the farmers and prevented them from harvesting their crops.
Settlers arriving in 70 cars threw stones at the Muslim farmers in the presence of the IOF soldiers who did nothing to stop the attack on the unarmed farmers.