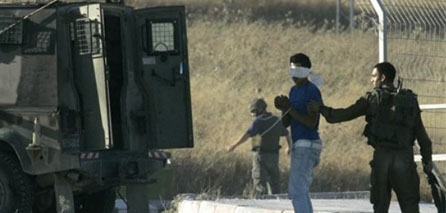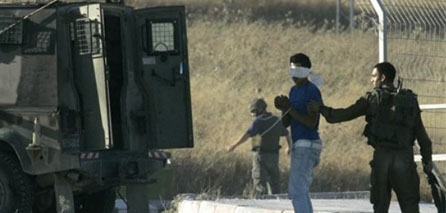 Israeli occupation forces (IOF) detained today two Palestinian boys in the Old City area, in Hebron city, in the West Bank.
Local sources reported that IOF detained Adel Al-Slaima, 17, from the Old City in Hebron and then transferred him to Keriat Arba settlement
The sources added that they detained Majd Al-Jabari, 14, while he was in the area of Al-Haram Al-Ibrahimi under the pretext of holding a knife.
In Al-Kom village, in Hebron, IOF raided the village and roamed its streets, and them withdrew at the early hours of the morning.