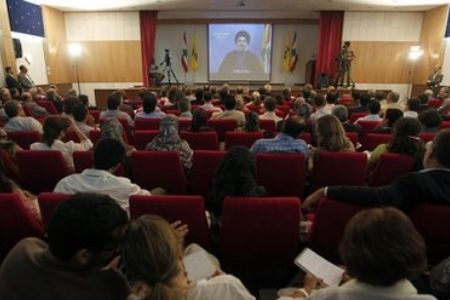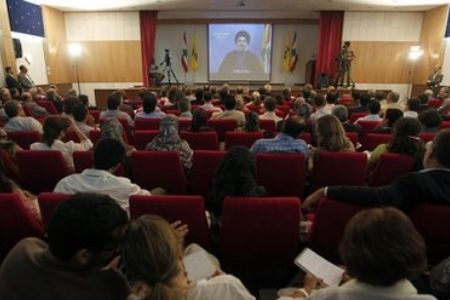 Israel has rejected the Hezbollah secretary general's claim that he has evidence of Tel Aviv's involvement in the assassination of Rafiq Hariri as "ridiculous."
At a press conference on Monday, Seyyed Hassan Nasrallah presented new evidence of Israeli involvement in the assassination of former Lebanese Prime Minister Rafiq Hariri in a massive car bomb attack on February 14, 2005. Twenty-two others also died in the incident.
The evidence included footage from Israeli spy drones of routes used by Hariri and recorded confessions by Israeli spies substantiating that the assassination of Hariri was carried out on orders from Tel Aviv.
Nasrallah said the Lebanese Defense Ministry reports also show Israeli surveillance planes and warplanes flew over the area where Hariri was assassinated on the day of his murder.
"Everyone in the world knows, even the Lebanese, that Nasrallah's accusations are ridiculous," a senior Israeli official, who spoke on condition of anonymity, told AFP on Wednesday.
The official said that Nasrallah's accusations come as the international community suspects Hezbollah of involvement in the assassination of Hariri.
Nasrallah said the Lebanese government should form a committee to study the evidence held by Hezbollah and added that his party would not present the evidence to the united Nations Special Tribunal for Lebanon (STL) because he had "no trust" in the body.
The French Foreign Ministry said in a statement on Tuesday that the STL is the body authorized to investigate the assassination and seek evidence to reveal the identities of the culprits.
The UN tribunal investigating the assassination of Hariri has called on Hezbollah to submit all information it has to assist the inquiry.