Palestine
Israel faces deadlock in Gaza war: Analyst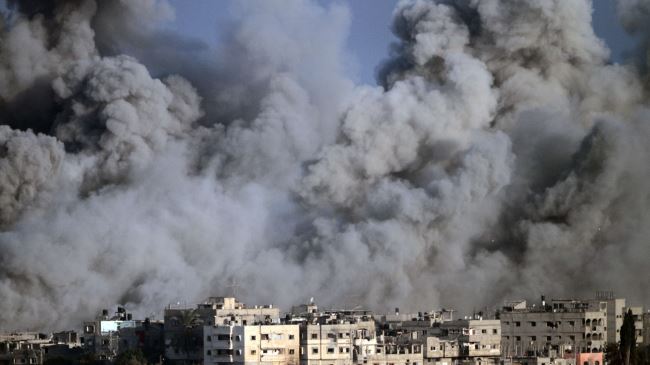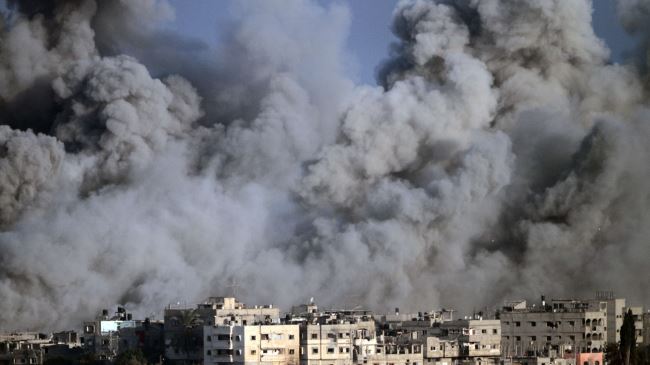 The Israeli regime has faced a deadlock in the course of its military aggression against the besieged Gaza Strip due to the Palestinian resistance, a political analyst tells Press TV.
"What is happening now is that Israel and [Prime Minister Benjamin] Netanyahu especially are facing a deadlock," said Hayyan Haidar in a Friday interview with Press TV.
Haidar hailed the Palestinian people for supporting the resistance fighters to uphold the rights of Palestinians and defend the Palestinian territory.
The political analyst argued that Netanyahu has orchestrated the scenario of the Israeli war on Gaza to placate the extremist Israeli rightist groups in the next election. "He is running the [upcoming] elections through blood and through more destruction over there (Gaza)."
The Israeli regime on Friday resumed pounding the Gaza Strip, shortly after the expiry of a 72-hour truce between Tel Aviv and Hamas.
The developments came after indirect talks in the Egyptian capital, Cairo, failed to extend the ceasefire.
A senior Hamas official has said the group would not extend the truce because Israel has not responded to any of the Palestinian demands at the negotiations.
Israeli tanks have started to redeploy to their previous positions during the Gaza war.
Thousands of Palestinians were fleeing their homes east of Gaza City on Friday in fear of Israeli attacks after the truce ended.
The Israeli military aggression against Gaza, which began on July 8, has claimed the lives of nearly 1,900 Palestinians, including more than 400 children, and wounded over 9,500 others.