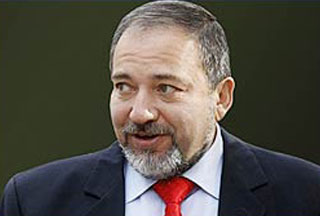 Israeli Foreign Minister Avigdor Lieberman has made countering Iran's diplomatic presence in Latin America the cornerstone of his upcoming tour to the region.
A statement by the Israeli Foreign Ministry said the visit was meant to "emphasize the high importance" Tel Aviv attributes to Latin America, AFP reported.
Senior Israeli officials have, however, acknowledged that the trip is aimed at countering Iran's increasing political and economic influence in the region.
During his 10-day whistle-stop tour of the region, Lieberman will hold talks with the leaders of Brazil, Argentina, Peru and Colombia, to become the first Israeli foreign minister in more than 10 years to travel to the region.
The hawkish official will not visit Venezuela, which is considered Iran's closest ally in the region.
In January, Venezuela expelled Israel's Ambassador to Caracas to protest the Israeli war on the Gaza strip, which resulted in the deaths of 1,400 Palestinians, most of whom were civilians.