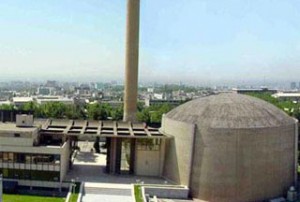 French Foreign Minister Bernard Kouchner responds to Iran's newly-announced plans to construct ten more enrichment sites, saying they are 'very dangerous.'
"Iran persisting [sic] in ignoring the demands of a major independent agency such as the International Atomic Energy Association is very dangerous indeed," Kouchner told Le Figaro on Monday.
"Why announce today a program to build 10 new uranium enrichment facilities when Iran doesn't have one single nuclear reactor to burn such fuel," he continued.
Contrary to Kouchner's claims, the decision to build more nuclear sites has been thoroughly discussed within the Tehran government for some time now.
It was mainly raised after Iran's President Mahmoud Ahmadinejad argued that the country should be able to annually produce 250-300 metric tons of nuclear fuel to meet its growing domestic needs.
According to an estimate from the presidential office, 500,000 centrifuges are required in order to reach this target.
Iran's announcement comes after the governing board of the International Atomic Energy Agency (IAEA) passed a German-sponsored resolution that calls on Iran to stop uranium enrichment and immediately freeze the construction of its Fordo nuclear facility outside Tehran.
Iranian authorities have rejected the notion that the newly-adopted resolution is much stronger than the previous ones, arguing that the past resolutions called for a complete halt to Iran's nuclear enrichment program while the latest resolution seeks to pressure Iran into abandoning construction work at the Fordo plant.
The resolution was met with fury in the Tehran government, particularly because it was adopted regardless of a recent UN report, which confirmed for the twenty-first time the non-diversion of Iran's nuclear program from the frameworks of UN nuclear watchdog or international regulations.
The report also confirmed and praised Iran for allowing a UN team to carry out a full inspection of its under-construction Fordo facility.
Meanwhile, Israeli Prime Minister Benjamin Netanyahu on Sunday called on Western powers to impose what he called "real" sanctions on Iran because of its refusal to stop nuclear work.
"The effort should lead to real pressure, real sanctions on the regime," said Netanyahu on Monday.
Mark Fitzpatrick, a chief proliferation analyst with the International Institute for Strategic Studies in London, said that the chances of a full-fledged Israeli military action against Iran are much higher now.
"I am sad to say that Iran's announcement makes a military attack on the facilities more likely. If so, it will be a more target-rich environment," Fitzpatrick said.
Israel, believed to have the Middle East's sole nuclear arsenal, has hinted at the possibility of attacking Iranian facilities if it deems diplomacy to have reached a dead end. Washington has publicly opposed the idea of pre-emptive Israeli strikes.
Israel routinely threatens to bomb Iran's nuclear sites, arguing that the country's enrichment activities are an existential threat to Tel Aviv, which ironically is reported to have an arsenal of 200 nuclear warheads at its disposal.