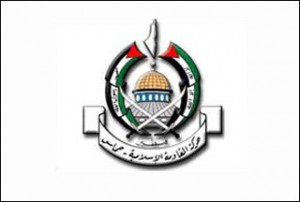 Israel has released nine lawmakers of the Palestinian Hamas movement after they served their 40-month sentence term, Palestinian sources say.
The Palestinian Legislative Council (PLC) says that Israel on Wednesday freed nine members of the group who have completed their 40-month detention sentence.
Nasser Abdel Jawwad, one of the freed lawmakers, told Xinhua that he and his colleagues were released because they have served their sentence term and stressed that their release was 'not linked to any other issue, especially the prisoner exchange talks' between Hamas and Israel.
Hamas legislator, Mahmoud Ramahi, said the nine lawmakers' release means 23 of Hamas' 74 elected lawmakers still remain in Israeli prisons.
The movement said there have been no changes in its conditions for the release of captive Israeli soldier Gilad Shalit.
In exchange for the Israeli soldier, Hamas has demanded the release of 1,400 Palestinian prisoners, including 450 who are serving long-term sentences, a request rejected by Tel Aviv, which views Shalit's freedom as a precondition for reopening all border-crossings into the blockaded Gaza Strip.
Hamas has said that the release of Shalit should be negotiated as part of a prisoner exchange deal and should not be linked to opening border-crossings or a permanent truce.