Palestine
Israel Gaza war to trigger 3rd Intifada: Activist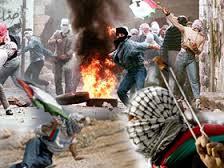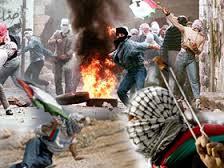 Israel's relentless attacks on the besieged Gaza Strip will provoke Palestinians to launch a third Intifada (popular uprising), an activist tells Press TV.
In an interview with Press TV on Tuesday, scholar and activist Sarah Marusek said that the Tel Aviv regime's brutal attacks on Gaza could trigger another uprising of the Palestinians against Israel.
"I think what is happening in Gaza is going to encourage Palestinians to launch a third Intifada," Marusek said.
Intifada is the Palestinian uprising against Israeli occupation. The first Intifada took place between 1987 and 1993, while the second one happened in the 2000s.
Marusek said that the Palestinians had the "legitimate" right to resist as they were under Israel's occupation.
"In Gaza, Palestinians do resist [against Israel's occupation]. They are punished for it, but they do resist, and resistance is a legitimate form of struggle when you are being occupied," the activist said, adding that Israel's war on the besieged Gaza Strip was "against international law."
At least 1,262 people have been killed in the Israeli aggression against the Gaza Strip since July 8. Over 7,000 people have also been injured.
Over 80 percent of the Palestinian fatalities have been reportedly civilians, including nearly 300 children.
In its latest attack, the Israeli army shelled a UN-run school in the north of the impoverished enclave early on Wednesday, killing at least 15 Palestinians.
According to reports, the Israeli shelling hit Abu Hussein School in Jabalia, located 4 kilometers north of Gaza City.
Scores of people also suffered injuries in the deadly attack on the UN-run school, which was used as a shelter by Palestinian families against the Israeli offensive.