Palestine
Israel has completely destroyed 5,000 Gaza homes, damaged 26,000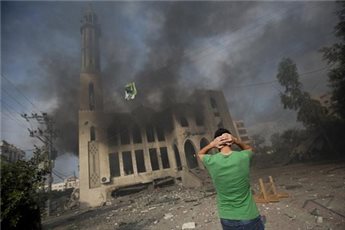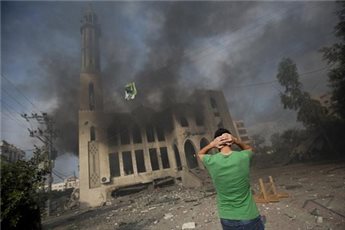 The Palestinian Ministry of Health said on Tuesday that nearly 5,000 homes had been destroyed in Gaza as of late Monday, a number expected to rise amid renewed bombardment.
Ministry spokesman in Gaza Ashraf al-Qidra said that a total of 4,987 homes have been completely destroyed by Israeli shelling and airstrikes in the last 22 days.
26,270 homes, meanwhile, have been partially destroyed, of which 4,136 are no longer suitable for habitation.
The statements come after Israeli authorities gave evacuation orders to more than 400,000 residents of northern Gaza on Monday, including two major neighborhoods in Gaza City.
The United Nations said on Tuesday that 215,000 Gazans had fled their homes amid the bloodiest Israeli assault on the besieged coastal enclave since 2009.
All borders in and out of Gaza, however, are completely shut, forcing the majority to take shelter in UN-designated shelters.
Last week, Israel shelled four UN shelters, killing more than 20 and injuring dozens.
Ma'an