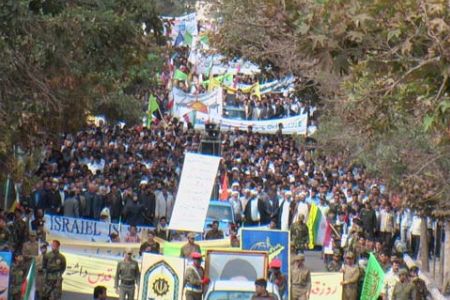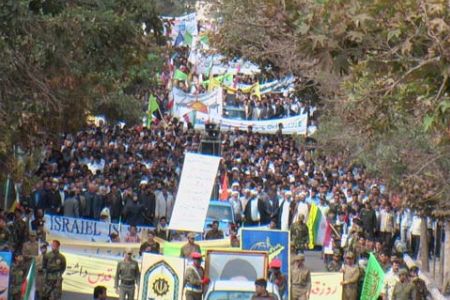 Iran's Islamic Revolution Guards Corps (IRGC) says Israel has no fate other than annihilation, urging a massive turnout in World Quds Day rallies.
"Incontrovertibly, the fake and inhuman Zionist regime has no other destiny than annihilation and destruction," the IRGC said in a statement on Tuesday, according to Fars News Agency.
In its statement, the IRGC called for a massive turnout across Iran in World Quds Day (Friday, Sep. 3) rallies in solidarity with the oppressed Palestinian people and all oppressed nations around the world.
The statement read the massive participation of Muslim nations in the rallies will bring the 'usurper Zionist regime' closer to its impending doom, which is 'ignominious annihilation.'
The Iranian Army also released a statement on Tuesday, describing World Quds Day as a sign of the Muslim community's hatred of Israel, reported IRNA.
"On the threshold of World Quds Day, the Islamic Republic of Iran's Army, while renewing allegiance to the cause of Palestine and reiterating its solidarity with the Islamic Resistance (Movement), calls on vigilant and faithful Iranian nation" to show their hatred of Israel and global hegemony in the ralllies.
Also, ministries, organizations and institutions have, in separate statements, called for Muslims in Iran and around the world to turn out in droves in World Quds Day rallies