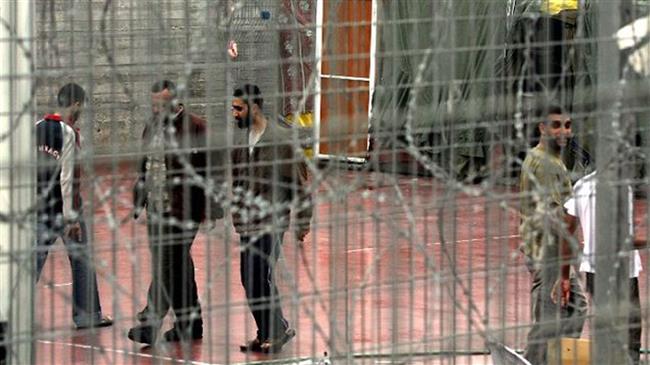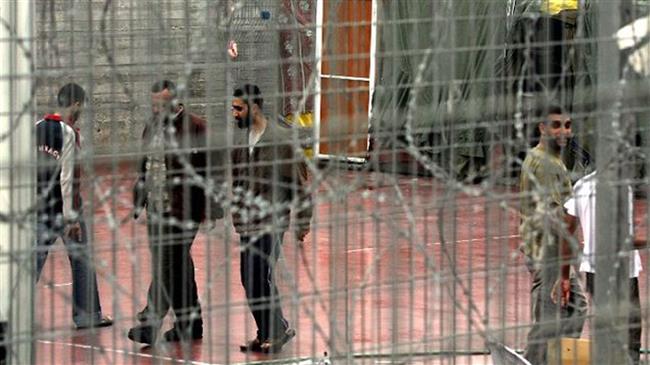 The Palestinian Prisoner Society says Israel tortures the Palestinian inmates by putting them in outdoor detention amidst severe cold.
The group has filed an appeal with the Israeli High Court, calling on Israeli officials to provide adequate clothing and blankets for prisoners held in Israeli jails, as many of them are kept in outdoor prisons with no heat.
The appeal, which was rejected by the court, also included reports that Israeli interrogators use the practice as a form of torture.
According to the Palestinian prisoner groups, the move has put many prisoners at the risk of losing their lives or suffering severe frostbite due to cold, sleet and wind.
"The Israeli occupation is using the extremely cold weather to kill the Palestinian prisoners as its interrogators expose them to the cold weather in order to extract confessions," said Issa Qaraqe, the head of the Palestinian committee for prisoners.
Qaraqe further urged international human rights organizations to intervene on behalf of Palestinian prisoners held by the Israeli regime.
Israeli authorities reported a similar incident last year when Palestinian children were placed in an outdoor cage during a storm.
Some 7,000 Palestinians, including 16 women and 250 children, are currently being held in Israeli prisons. Israeli forces arrested over two thousand of them last summer amid increasing tensions in the occupied West Bank and the besieged Gaza Strip.
Palestinian media earlier this month reported that prisoners residing in Israeli jails are suffering from serious health problems, yet they are not receiving proper medical treatment.