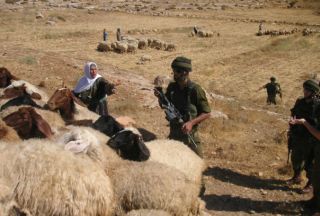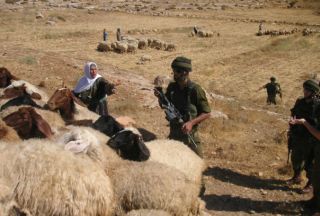 Israeli forces have kidnapped a shepherd on Lebanese territory and have reportedly taken him to the Israeli occupied Shebaa Farms.
A Lebanese lawmaker, Qassem Hashem, condemned the abduction as a clear violation of Lebanon's territorial sovereignty. He said the incident is part of Israel's policy of intimidation.
The Lebanese army and security services said that the IDF (Israeli Defense Force) have arrested Imad Hassan Atwi, a 37-year-old shepherd near the Shebaa town.
A security official said the shepherd was abducted in an area where there is no barbed wire separating Shebaa Farms from the Lebanese town of Shebaa.
UN peace keepers in Lebanon, UNIFIL, have reportedly contacted Israel to secure the release of Atwi.
Shebaa Farms is a small enclave occupied by Israel since 1967.