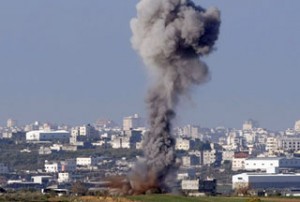 Israeli occupation forces shot toady the Palestinian youth Mohammed Abu Warda, 25, in north of Bait Hanon town in north of Gaza Strip.
The Director of Emergency Services at Al-Shefa Hospital, Dr. Muawiya Hassanein, said that Abu Warda was shot in his limbs by bullets, adding that he was transferred to Kamal Odwan Hospital for treatment.
Israel radio reported that that the Israeli occupation forces opened fire at Palestinian citizen under the pretext of being close to the borders with the Palestinian occupied land of 48.