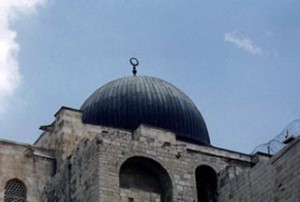 Israel has lifted its restrictions on Muslim entry to the al-Aqsa Mosque compound, after days of clashes between Palestinian worshippers and Israeli police.
"Access to the Temple Mount has been re-opened normally on Sunday morning to Muslims without age restrictions as well as to visitors during regular hours," Jerusalem police spokesman Shmuel Ben Ruby told AFP.
The latest tensions over the Al-Quds compound exploded into violence on September 27.
In September 2000, the second Palestinian uprising or intifada erupted after Ariel Sharon, a rightwing politician who went on to become Israel's prime minister, visited the site.