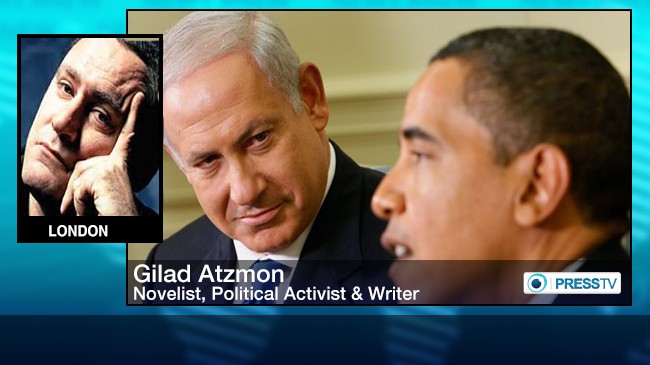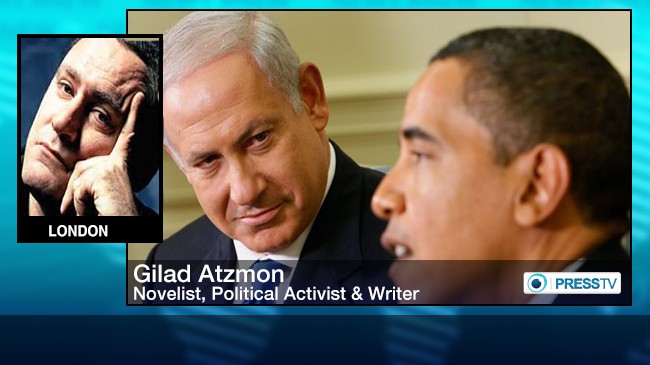 The Israel lobby in the United States is dominating the country's foreign policy and finances, a political commentator says.
Gilad Atzmon, who is an Israeli-born British novelist, political activist and writer, made the remarks in a telephone interview with Press TV on Saturday, commenting on two American senators' reassurance to Israel that military aid to Tel Aviv will not wane after the current package worth some $3 billion a year expires in 2017.
"The message is very simple. This is just another proof that American life, American foreign policy, and definitely American budget is dominated by the Jewish lobby that serves primarily Jewish interests," Atzmon said.
"It is very tragic, especially considering the fact that many American people are struggling, many cities in America are bankrupted or on the verge of bankruptcy, and especially considering the fact that America sacrifices its national interest when it aligns itself with Israel," he added.
Senators Kelly Ayotte and Joe Donnelly, who are members of the US Senate Armed Services Committee, visited Israel this week and promised that Washington would continue providing the Zionist regime with military aid, despite massive budget deficits in the US.
In 2007, the administration of former president George W. Bush signed an agreement with Israel granting it $30 billion over a decade.
Earlier this year, US officials raised concerns that automatic spending cuts, known as sequestration, would mean some minor cuts to future US military aid to Israel.
Sen. Ayotte, a New Hampshire Republican, said on Thursday that talks on a new assistance package were underway. "Obviously the final negotiations have not been worked out but I do not expect that our commitment and work with Israel will diminish," she told Reuters.
Sen. Joe Donnelly, a Democrat from Indiana, said, "there is understanding among the people across our country about the value of the relationship with Israel, not only just personal and friendship-wise, but also the importance of having Israel as an ally in this region."
"And so I think that the people of our country feel that every dollar spent on this is worth it, is well spent," he said.
President Barack Obama has pledged to extend US aid to Israel. The pending 10-year military aid package would commit Washington to give up to $40 billion in military grant assistance to Israel which would automatically kick in after the current deal expires in 2017.
US annual aid to Israel has held steady despite cuts to a wide range of domestic and military programs in the United States, including reducing the size of the US Army to its lowest level since before World War Two.
On March 4, the US House of Representatives passed a bill which reaffirmed Washington's commitment to Israel as a "major strategic partner" and called for the expansion of military ties with the regime in Tel Aviv.