Syria
Israel-Made Medical Equipment, Drugs Seized from Terrorists' Field Hospital in Quneitra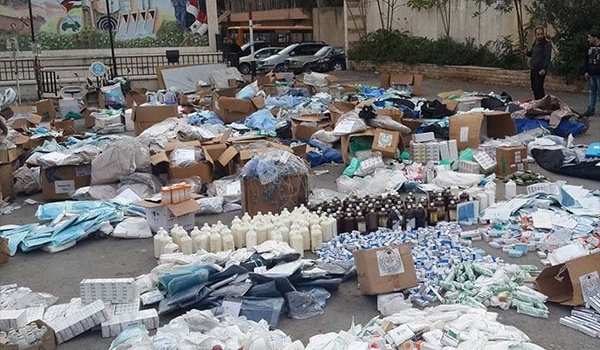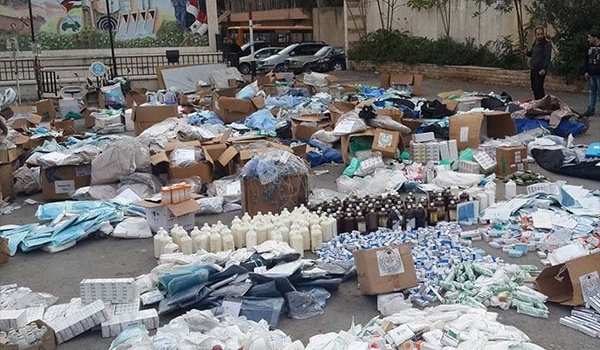 The Syrian Army continued its mop-up operations in al-Rufeid town in Southwestern Quneitra, and discovered a field hospital of the terrorists equipped with Israeli medical equipment and medicine.
"The Syrian government troops seized different types of state-of-the-art scanning and imaging devices which were made in Israel," field sources reported.
This comes as repots on supports by the US and Israel as well as other western countries for terrorists are revealed every day.
In early July, the Syrian army captured a vast area in Dara'a province, and discovered several tons of weapons and ammunition, including western and US arms from terrorists.
The Arabic-language website of Sputnik news agency quoted Syrian Army General Nazar Ismail as saying on Thursday that hundreds of weapons and several tons of ammunition have been left by the terrorists who were forced to flee Dara'a during the army operations.
He added that the militants have likely smuggled the weapons via the border with Jordan.
Ismail said that 3 T62 tanks, 100 tanks from other types, a large number of military vehicles, different military equipment, 2 air defense systems, 40 anti-tank missiles, a large number of machine-guns and light weapons, over 1,000 land mines and 1,300 boxes of ammunition were seized in the town of Azra'a.
He added that samples of French and Canadian arms, a large amount of US-made foodstuff and first aid and Australian, German and Italian mine-finders were among the weapons.
In a relevant development also in early July, a large number of Israeli and American missiles were handed over to the Syrian army troops by the militant groups under a reconciliation agreement in the Southern province of Dara'a.
The militant groups that laid down arms and joined a peace plan in Southern Dara'a surrendered their US-made anti-tank missiles to the Syrian soldiers.
In the meantime, the Arabic-language al-Mayadeen News Channel quoted a field commander as reporting that several Israel-made missiles were also among the arms and ammunition that the militants handed over to the Syrian army in Eastern Dara'a.
The Russian Reconciliation Center for Syria announced earlier that a sum of 27 villages, townships and towns have joined the reconciliation plan in Dara'a province so far.