General
Israel, no peace partner: Damascus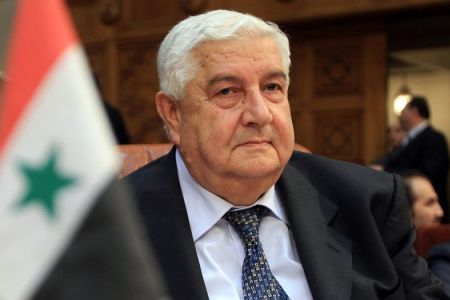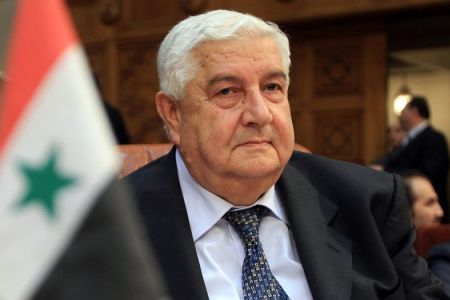 Syria has condemned Israel's violations of Palestinian rights in the occupied West Bank and blamed Tel Aviv for the impasse in talks with the Palestinian Authority (PA).
"Israel is not a partner for peace and it is responsible for stalling the peace process," Ma'an news agency quoted Syrian Foreign Minister Walid al-Muallem as saying during a speech in Damascus on Sunday.
"The judaizing of al-Quds (Jerusalem), the building of settlements and the siege on Gaza; these are all indications that the Israeli government lacks the will to achieve peace," Muallem added.
Israel and the PA launched direct negotiations on September 2 in Washington under pressure from the United States.
The talks, vehemently opposed by the Palestinian public and other major factions, soon reached an impasse when Israel refused to renew a partial settlement freeze after it expired on September 26.
Palestinians argue that Israel's continued settlement expansion is aimed at stripping the occupied West Bank of its Palestinian and Islamic identity and judaizing the land where they plan to build their future Palestinian state.
Israel occupied large swathes of the West Bank, including East al-Quds, which Palestinians deem the capital of their homeland, and Syria's strategic Golan Heights during the 1967 Six-Day war.
Damascus has been demanding the return of its occupied territory before any dialogue could take place.
But hawkish Israeli Foreign Minister Avigdor Lieberman said last week that Israel could not engage with Syria on peace.
"Only a political hypochondriac could think that Syria, under its current leadership, could be a partner for peace," Lieberman said during a visit to the Golan Heights.
Four rounds of indirect talks between Israel and Syria failed to yield results due to Israel's refusal to withdraw from the region.
Turkey mediated negotiations between Damascus and Tel Aviv in May 2008. However, the talks broke down in December of the same year after Israel launched a devastating assault on the Gaza Strip, which killed more than 1,400 Palestinians in the coastal enclave.