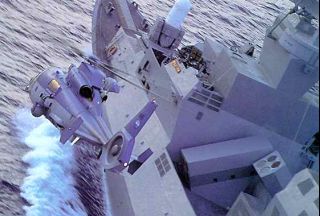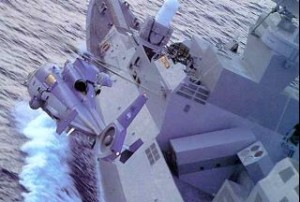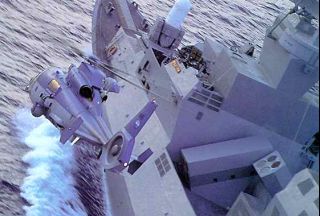 Israel has tasked its Navy with intercepting the relief convoy of nine ships which is set to break the Tel Aviv-imposed siege of the Gaza Strip.
A number of Israeli warships were deployed on Saturday to confront the Freedom Flotilla, which is to depart from the Cypriot coast for the impoverished coastal sliver, The Hindu reported.
Press TV's correspondent Ashraf Shannon also said that there was a heavy presence of Israeli gunboats by Gaza's seashore.
The fleet consists of Turkish, Irish, British, and Greek vessels and was to take some 750 activists and around 10,000 tons of construction material, medical equipment and school supplies to Gaza.
Organizers, however, said on Saturday that at least two of the vessels are unlikely to make it as their hydraulic systems had broken down "under suspicious circumstances," the German Press Agency (DPA) reported.
Under pressure from Tel Aviv's, Cypriot officials have refused to let the broken vessels to dock for repairs. Twenty-five international politicians, activists and artists were also barred from joining the group on Friday.
Best-selling Swedish author Hanning Mankell, who was prevented from joining the fleet in Cyprus said "restricting our freedom of movement will just contribute to further drawing the world's attention to the protracted and total limitation of the freedom of movement for inhabitants in Gaza."
Mankell called for the lifting of the blockade of Gaza.
According to the DPA report, the fleet will be deciding whether to set sail on Saturday or Sunday.
Tel Aviv has imposed a land, air, and sea blockade on Gaza since mid-June 2007, when the Palestinian resistance movement of Hamas gained control of the territory. The restrictions have deprived the enclave's nearly 1.5-million people of food, fuel, and other necessities.
Israel has threatened to either jail or deport activists and politicians onboard the ships, should they reach the strip.