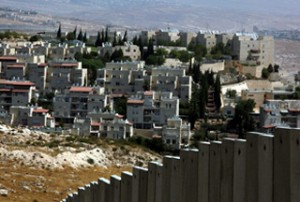 Israel is planning tens of thousands of new housing units across Jerusalem al-Quds particularly focusing on the illegally annexed East al-Quds.
On Thursday, the Israeli daily Haaretz quoted planning officials as revealing plans for some 50,000 new homes in al-Quds neighborhoods beyond the Green Line.
The plans for nearly 20,000 of the apartments are already in advanced stages of approval and implementation, while plans for the rest are to be submitted to the planning committees, the paper detailed.
The new buildings include 1,600 homes in the ultra-Orthodox Ramat Shlomo settlement in East al-Quds which were approved on Tuesday.
The Tuesday approval coincided with US Vice President Joe Biden's meeting with Israeli officials aimed at facilitating indirect talks between the Palestinians and the Israelis.
Observers have expressed fears that the hawkish Prime Minister Benjamin Netanyahu's administration is sabotaging the prospects of peace with Palestinians "beyond the point of no return."
The plans for new construction are in contrast with Israel's announcement of a temporary, partial freeze on its settlement construction plans which excludes projects already in the pipeline and also those in al-Quds. The 10-month moratorium allows synagogues, schools, hospitals and other so-called community centers to be built.
Announced in November, the pause is widely viewed more of a tactical ploy — as confirmed by Israeli officials as well — than a real gesture to the Palestinians.
East al-Quds — which hosts some of the holiest sites of Islam, Christianity and Judaism, including the al-Aqsa Mosque — was occupied by the Israeli army during the six-day war in 1967.
Israel later annexed the Palestinian neighborhood in a move never recognized by the international community.