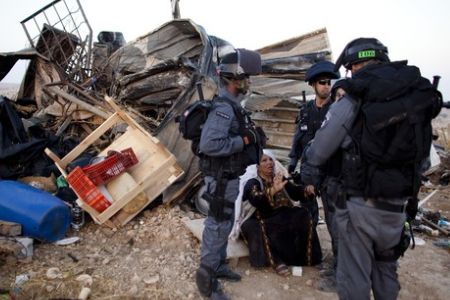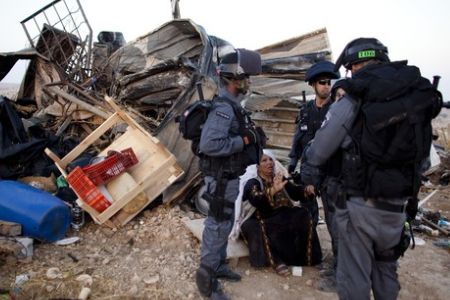 Israeli army forces have demolished houses belonging to Bedouin families in a village in the Negev region as the Palestinians appeal to Arab leaders for support.
Israeli army bulldozers tore down four Palestinian homes in Khashim Zena village on Monday, Ma'an news agency quoted residents as saying.
A statement from the Arab League follow-up committee dismissed claims by Israeli authorities who charge the homes had been built without licenses, arguing that the Bedouin villages in the area predate the establishment of Israel.
Atyeh al-Athameen, chairman of the village committee, appealed to Arab leaders to support families rendered homeless by Israeli demolitions.
Bedouin villagers only built on land that belonged to their ancestors, he further explained.
The Regional Council of Unrecognized Bedouin Villages has warned of more demolitions in the coming days and months, calling on the follow-up committee to put the issue on the top of its agenda in the upcoming October 8 meeting.
Scheduled to be held in the Libyan city of Sirte, the Friday meeting will discuss whether or not the Palestinian Authority (PA) should continue direct talks with Israel.
The first round of the US-sponsored negotiations were held on September 2 in Washington despite vehement opposition from the public and major factions across
Palestine.
The talks have been seriously marred by Israel's refusal to heed international calls to extend its partial 10-month settlement freeze, pushing the PA on the verge of quitting the negotiations.