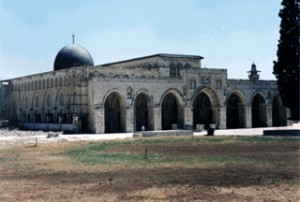 Tensions are running high in Jerusalem (Al-Quds) with Israel restricting access to the Al-Aqsa Mosque compound.
Israeli police said on Monday that Muslim men under the age of 50 and all non-Muslims will be barred from entering the compound.
Israeli officials have already tightened travel restrictions until April 6. This comes amid concerns of fresh violence as Jews celebrate the week-long Passover holiday.
Dozens of people were wounded after violent clashes broke out near the Al-Aqsa Mosque in September and earlier this month.