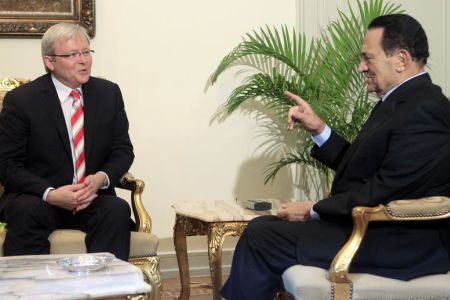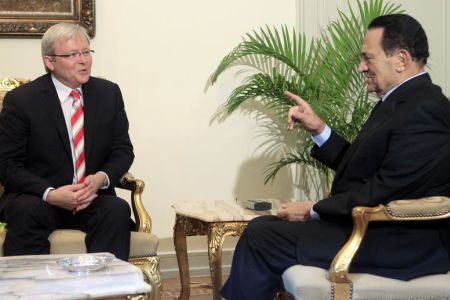 Australian Foreign Minister Kevin Rudd says Israel's relentless settlement construction in the West Bank serves as an obstacle to the establishment of peace in the Middle East.
Canberra is concerned with the stalemate in the US-sponsored talks between the Palestinian Authority (PA) and Israel, Rudd told reporters after a meeting with Egyptian President Hosni Mubarak on Saturday, AFP reported.
The construction of new settlements in the occupied West Bank undermines efforts to reach an agreement in the Middle East, essential in facilitating the establishment of an independent Palestinian state, he further explained.
Rudd also met with his Egyptian counterpart Ahmed Aboul-Gheit. At a joint news conference later in the day, the Australian foreign minister said Israeli settlements contributed to "destroying" the chances of peace.
Rudd said he expected to visit Israel soon, where he would reiterate this position. However, he also went on to mention what he described as Israeli "security concerns."
On Friday, the Australian official issued a joint call with Arab League Chief Amr Moussa, whom he also met in Cairo, for an immediate resumption of direct talks between Israel and the PA.
The US-sponsored direct talks were launched in Washington on September 2 but hit a dead-end three weeks later due to Israel's refusal to extend a settlement moratorium that expired on September 26, prompting the Palestinian side to walk out.
Washington admitted on Tuesday that it had failed to persuade Israel to renew a freeze on its illegal settlement construction in the West Bank.