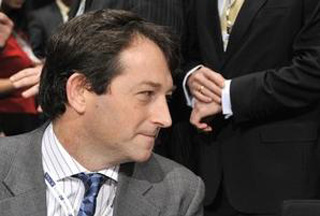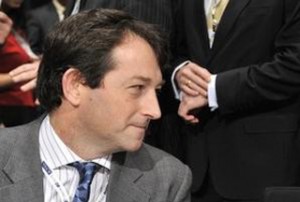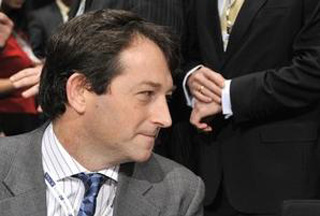 A senior British official claims that fresh sanctions on Iran are necessary to prevent more "dangerous" scenarios like an Israeli strike on Iran.
Nicholas Hopton, deputy director of the Foreign Office's International Security Directorate, said Britain viewed sanctions as the only leverage that could force Iran to negotiate over its nuclear program.
Hopton urged Brazil to join countries that support new sanctions against Iran over its nuclear program.
He outlined the "very direct message" he was taking to Brasilia on the matter, in comments to reporters late Monday in Sao Paulo.
"This is about trying to encourage Iran to engage in a real dialogue. Since 2006 we've been trying to have a real dialogue, and the Iranians have been playing games," he said.
"Either you have a pre-emptive Israeli strike, and they're very serious when they talk about that possibility, or you have a situation where Iran should get a nuclear weapon and other countries in the region feel very threatened by it, can decide to follow the same path, and very soon you've got a much more fragile Middle East than you've got at the moment, with much more risk of nuclear conflagration," he said.
Tehran, which is a member of the International Atomic Energy Agency (IAEA) and a signatory to the Nuclear Non-Proliferation Treaty, has repeatedly declared that its nuclear program aims producing electricity and isotopes for medical applications.
The IAEA inspectors have found no evidence of diversion of nuclear materials from civilian to military applications.
Israel, which reportedly possesses the sole nuclear arsenal in the Middle East, has repeatedly voiced its determination to halt Iran's nuclear program, even through military means.