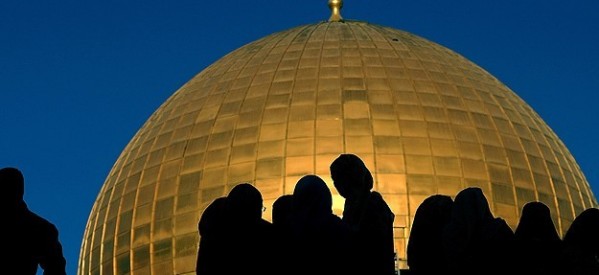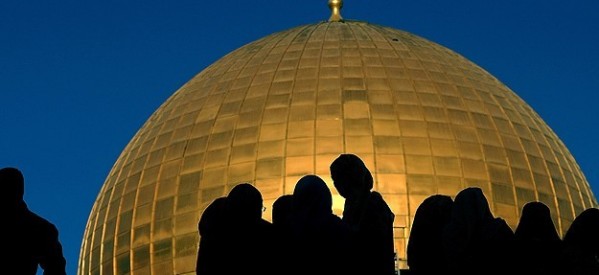 Israeli troops forcibly entered the al-Aqsa mosque compound on Wednesday and deployed heavily around the entrances, preventing Palestinian worshipers from accessing the area, locals said.
Israeli troops entered the compound through the Moroccan Gate and the Chain Gate and denied all Palestinians, including women and children, entry to the area.
Around 500 students who study at religious schools in the al-Aqsa compound were also denied access to their schools, witnesses said.
Meanwhile, a group of ultra-orthodox Jews were allowed entry to the area at around 8 a.m. through the Moroccan Gate. Dozens of Palestinian worshipers who were in the mosque hurled stones at the group, before being chased by Israeli forces.
They were then held in the southern mosque and attacked with pepper spray, witnesses said.
Hundreds of worshipers gathered near the main gates leading to al-Aqsa in protest against restricted access to the area.
Israeli officers hit several people, including women, with clubs near the Bab al-Huta.
A series of recent visits by Israeli rightists have created a sense of fear among al-Aqsa authorities about control of the holy site.
Head of the Islamic Higher Commission, Sheikh Ekrima Sabri, told Ma'an last week that repeated incursions by Jewish extremists "confirm Israeli ambitions and the risks to the mosque."
He pointed to the division of the Ibrahimi mosque in Hebron, which is now separated into two parts.
The compound, which sits just above the Western Wall plaza, houses both the Dome of the Rock and Al-Aqsa mosque and is the third holiest site in Islam.
It is also venerated as Judaism's most holy place as it sits where Jews believe the First and Second Temples once stood.
According to mainstream religious leaders, Jews are forbidden from entering for fear they would profane the "Holy of Holies" the inner sanctum of the Second Temple.