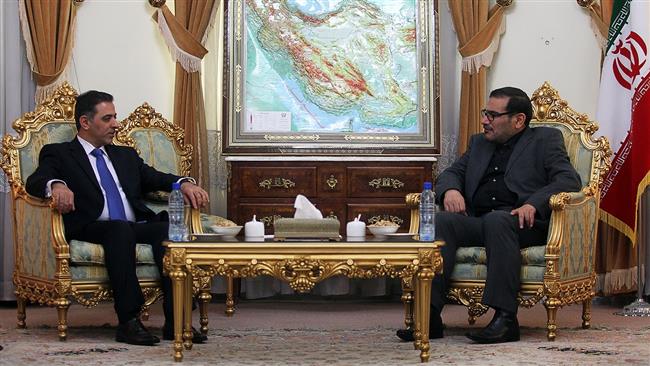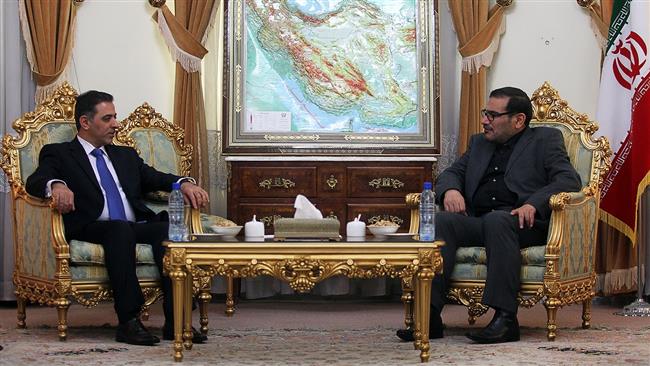 Israel's latest deadly airstrike on the occupied Golan Heights in Syria has been undoubtedly carried out in continuation of cooperation with Takfiri terrorists, a senior Iranian official says.
In a Monday meeting with Iraqi Interior Minister Mohammed Salem al-Ghabban in Tehran, Secretary of Iran's Supreme National Security Council Ali Shamkhani condemned the Israeli regime's terrorist move in violating the Syrian government's sovereignty and killing a number of members of the Lebanese resistance movement, Hezbollah, in the city of Quneitra.
"The move completes the performance of Tel Aviv's rulers to use terrorism with the purpose of creating a buffer zone in the regime's fake borders," Shamkhani said.
Based on previous experience, Hezbollah would give a severe and revolutionary response to the Israeli regime's measures in due time and place, he added.
A military helicopter gunship operated by the Israeli army fired two missiles into Amal Farms in the strategic southwestern city of Quneitra, situated some 60 kilometers (37 miles) south of the capital, Damascus, on Sunday. Two remote-controlled reconnaissance drones buzzed overhead as the airborne assault took place.
Six Hezbollah fighters and the general of Iran's Islamic Revolution Guards Corps, Mohammad Ali Allahdadi, were killed in the Israeli airstrike.
Iraq army gains
Shamkhani further commended victories of the Iraqi army and volunteer forces in the fight against Takfiri terrorists.
He said despite covert intelligence, military and financial support by certain regional and extra-regional countries for the Takfiri militants, stability and peace is restoring to Iraq at a rapid pace.
Soldiers of the Iraqi army have been engaged in heavy fighting with the militants on different fronts and have so far been able to push back militants in several areas.
The interior minister, for his part, said many Iraqi provinces currently have very appropriate security situation.
Ghabban called for the expansion of cooperation with Iran given its great capabilities in various security sectors.