Palestine
Israel threatens to expand violence after UN meeting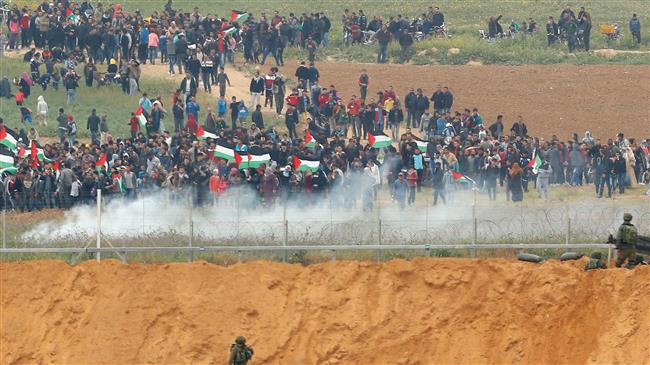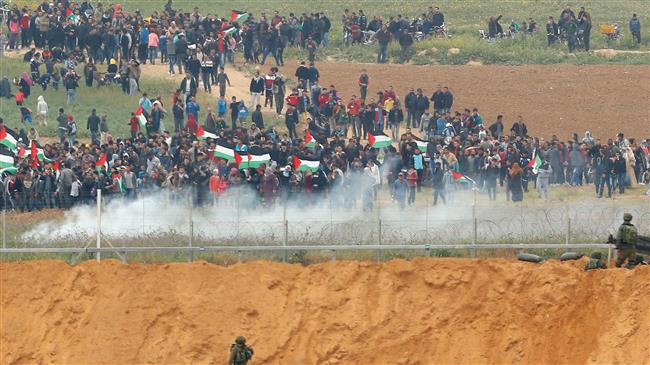 The Israeli military has threatened to step up its "response" if tensions continue on the Gaza fence shortly after the UN held an emergency meeting over the regime's massacre of over a dozen Palestinians during an anti-occupation mass rally in the coastal enclave.
Israel's chief military spokesman Brig. Gen. Ronen Manelis said Saturday that the regime has thus far restricted its response to those he claimed to be trying to breach Gaza's border with the occupied territories.
He added that the military would, however go after those behind the angry demonstrations "in other places too."
According to the figures provided by the Gaza Health Ministry, 16 Palestinians were killed and over 1,400 others wounded on Friday after Israeli forces fired live ammunition at Palestinian protesters marking Land Day and used tear gas to push them back from a heavily fortified border fence.
Ahead of the protest, the Israeli military had deployed tanks and 100 snipers with the authority to use live rounds on the Gaza border.
The latest threat came a day after the 15-member Security Council met at Kuwait's request, with its UN representative Mansour al-Otaibi describing the situation in the Israeli-besieged Gaza Strip as "very dangerous."