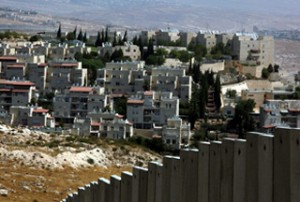 The Zionist occupation authority is to start building 1,600 new housing units in Ramat Shlomo settlement to the northeast of occupied Jerusalem next September, Hebrew media reported on Sunday.
Daily Ha'aretz quoted Zionist interior minister Eli Yishai as saying that the construction work would start in September.
He pointed out that the date would coincide with the end of the Zionist government's decision of a six-month moratorium on construction within settlements in the West Bank.
The organization and construction committee in the Zionist interior ministry had endorsed the Ramat Shlomo construction project during American vice president Joe Biden's visit to Tel Aviv.