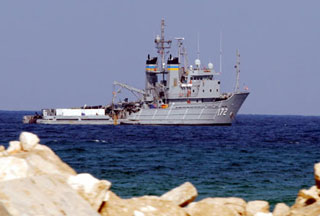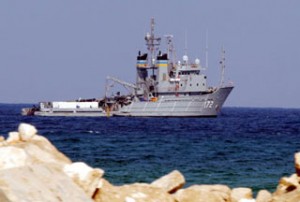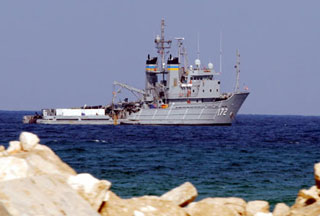 In a move to cooperate with the North Atlantic Treaty Organization (NATO), Israel plans to dispatch a warship to NATO's naval force in the Mediterranean Sea.
Israel's Army Chief of Staff Gabi Ashkenazi and NATO Military Commander Admiral Giampaolo Di Paoloa held a meeting during which they discussed having an Israeli Navy vessel in NATO's Active Endeavor naval force in the coming months, Israeli media reported on Wednesday.
Active Endeavor is an ongoing naval operation of NATO which aims at preventing what it calls "arms smuggling".
This will be the first time that Israeli military forces actively participate in a NATO operation.