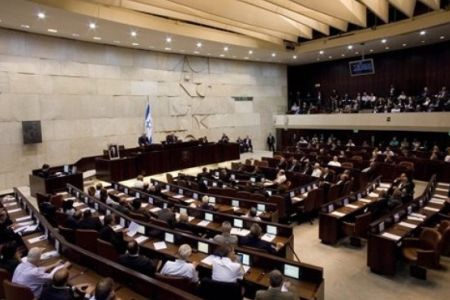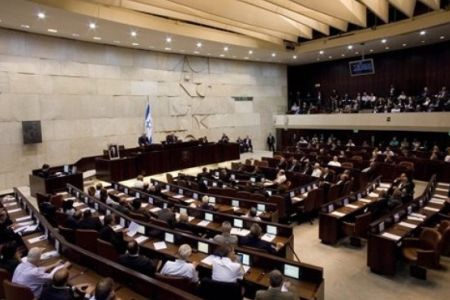 The Israeli parliament (Knesset) will vote on a bill which requires a referendum before returning the occupied territories in any future agreement with Arabs.
The Knesset was to convene on Monday to pass on its second and third reading of the bill floated by Knesset House Committee chairman Yariv Levin of the rightist Likud party, the Jerusalem Post reported on its website.
The proposal would require either a referendum or a supporting vote of 80 MPs of the 120-member Knesset in case of any agreement in diplomatic talks for Israel's withdrawal from the illegally annexed East al-Quds (Jerusalem) or Syria's strategic Golan Heights.
According to the bill, any such deal would be put to a referendum within 180 days.
Following a successful first reading in October, the draft bill is expected to pass easily in the Knesset despite opposition from a number of senior Israeli leaders.
The proposal drew strong criticism from the leftist Defense Minister Ehud Barak, who argued the bill was "a concrete block on the head of efforts to advance the diplomatic process."
"The bill raises questions about the government's desire and ability to lead the peace process," Barak said a statement. He had also complained about the legislation in a meeting with Prime Minister Binyamin Netanyahu back in October.
Knesset Speaker Reuven Rivlin has also voiced opposition to the bill for facilitating Tel Aviv's attempt to bypass the legislative body.
"Referendums are not rabbits that can be pulled out of a hat at difficult times," Rivlin said. "Reforms can be made, but the government cannot coerce the Knesset to accept steps taken using improper methods."
Israel occupied East al-Quds and the Golan Heights during the 1967 Six-Day War. And Tel Aviv annexed East al-Quds shortly after the war — despite a strong opposition from the international community while the Syrian land was formally annexed in 1981.
The occupied territories have been at the core of Israel's direct and indirect negotiations with Palestinians and Syrians, with Tel Aviv's refusal to return the annexed areas accounting for the collapse of several of such negotiations.