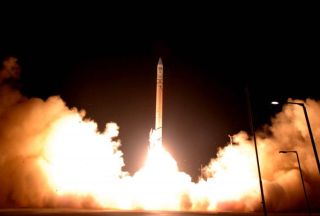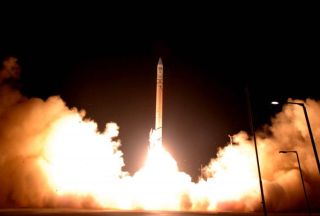 Israel says it has launched a new spy satellite in a southern military base which will reportedly enable Tel Aviv to spy on Iran's nuclear facilities.
"A few minutes ago…Israel launched the Ofek-9 (Horizon-9) satellite from the Palmachim base," AFP quoted the Israeli Foreign Ministry as saying in a statement on Tuesday.
"The results of the launch are being examined by the technical team," the statement added.
The ministry did not elaborate on the satellite, but Israel's public radio said the device, like its predecessors in the Ofek series, is cable of taking high resolution pictures.
Developed by Israel Aircraft Industries and launched on a Shavit rocket, the satellite is aimed at monitoring Iran's nuclear program, the radio added.
According to director of Israel's military space program Chaim Eshed, the Ofek-9 — which is Israel's sixth spy satellite in space — is expected to increase the speed at which Israel can receive high-resolution images of subjects of interest.
Israel, the Middle East's sole wielder of nuclear weapons and believed to own an arsenal of 200-300 nuclear warheads, accuses Iran of making efforts to produce nuclear weapons.
This is while the International Atomic Energy Agency has in numerous reports asserted that its inspectors and surveillance equipment have found no evidence of diversion in Iran's declared nuclear material.