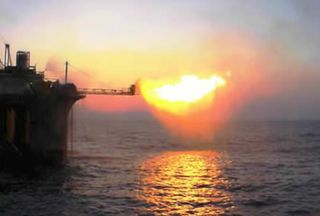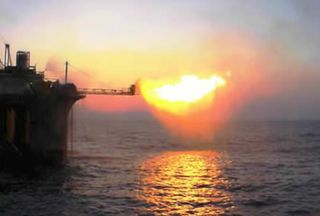 Israel has threatened to use military force to take the full control of a newly-discovered gas field partly in Lebanese waters in the Mediterranean Sea.
Israel's Infrastructure Minister Uzi Landau made the remarks after Beirut announced that parts of the giant reserves actually belong to Lebanon and that it does not allow Tel Aviv to loot Lebanon's resources.
"Israel is racing to make the case a fait accompli and was quick to present itself as an oil emirate, ignoring the fact that, according to the maps, the deposit extends into Lebanese waters," Lebanese parliament speaker Nabih Berri said, adding that "Lebanon must take immediate action to defend its financial, political, economic and sovereign rights".
Lebanon has also called on gas drilling companies to respect its territorial integrity and warned them against working close to its economic zone. Israel, however, insists the entire gas field lies on its territory.
The newly discovered field is estimated to contain 15 trillion cubic feet of gas — worth some USD 40 billion — and might enable Israel to export gas to other countries in the future.