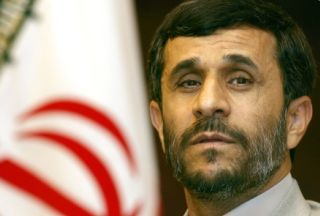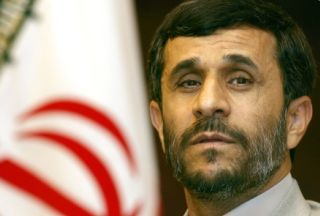 The Iranian president has warned the Zionist regime of Israel against any potential military action against Iran, saying Tel Aviv is not capable of doing so.
"The Zionist regime is too weak to launch aggression against Iran. They long to deal a blow to Iran, but wouldn't dare even think about it", Mahmoud Ahmadinejad was quoted by IRNA as saying in an interview with Turkey's ATV network.
"They all know that playing with Iran is like playing with a lion", added President Ahmadinejad.
Elsewhere in his remarks, the president underlined the Israeli attack on the Gaza-bound aid flotilla was the most despicable act the Zionist regime could have done.
"Today, world nations are all ears to hear what freedom-seeking peoples are saying", President Ahmadinejad further said.
"Fortunately, freedom-seeking and justice-seeking nations reacted to the Zionist regime's brutal actions, and we hope protests to the occupying regime will continue", added the president.
He underlined the Gaza siege should be lifted as soon as possible.
President Ahmadinejad then said the enemy's infiltration into the region and other parts of the world has made complete unity among nations hard to achieve.
In another part of his interview with the Turkish network, President Ahmadinejad described the Tehran Declaration as a historic one, adding today it has turned into a yardstick against which to measure world countries' compliance with the law.
"If Western countries opt to follow the same course they have already taken, a nuclear fuel swap will be pointless", highlighted President Ahmadinejad.
He said Tehran will continue to work towards dialog and peaceful relations.