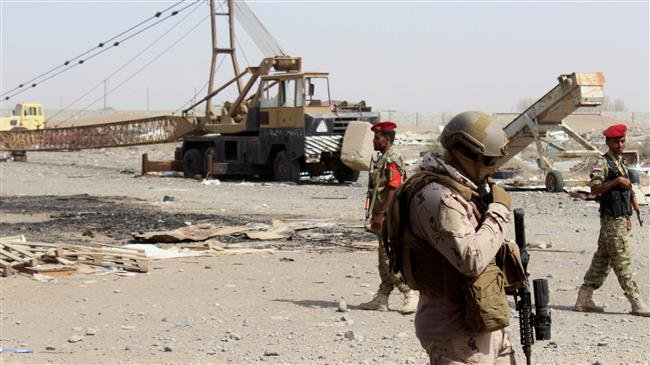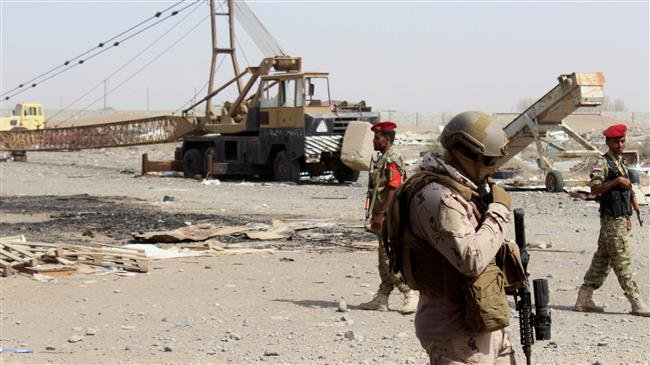 Israel's leading daily Haaretz says Tel Aviv is a partner to the Saudi war on Yemen and is "reaping the profits" from its partnership in the brutal aggression.
Haaretz revealed that Israeli officers are training foreign mercenaries, led by the Colombians and Nepalese, in UAE-funded camps situated in Negev Desert.
Quoting sources in a US House Intelligence Committee, the report said the mercenaries have been recruited by Mohammed Dahlan, security adviser to Abu Dhabi Crown Prince Mohammed bin Zayed Al Nahyan.
Dahlan had "visited these camps on more than one occasion to check the progress of preparations and training received by mercenaries, under the personal supervision of the Israeli occupation army officers," the report said.
The mercenaries, it added, later took part in the Saudi offensive against the port city of Hudaydah and other conflict zones in Yemen.
The UAE reportedly finance a military training program in the Israeli-occupied territory, under which foreign mercenaries prepared for a military operation to seize Yemen's strategic port city of Hudaydah.
American sources were cited as saying that Israel has also sold bombs and missiles to Saudi Arabia, some of which are banned.
Saudi Arabia and the UAE launched the devastating military campaign against Yemen to bring the Riyadh-backed former government back to power. The invaders have, however, failed to achieve their objective in the face of Yemeni resistance.
"Israeli cyber companies, gun traders, terror-warfare instructors and even paid hit men operated by an Israeli-owned company are partners to the war in Yemen," Haaretz said.
It further cited reports suggesting Israeli companies' relations with Saudi Arabia and its allies.
Israeli software firm NSO Group is suspected of selling Riyadh Pegasus spyware accused of helping trace Saudi dissident journalist Jamal Khashoggi, who was killed by a hit squad inside kingdom's Istanbul consulate last October.
Security firm AGT International, which is owned by an Israeli businessman, won in 2007 a $6 billion bid to set up surveillance systems in Abu Dhabi.
Spearhead Operations Group, another company set up by Israeli Avraham Golan, is also responsible for assassinations in Yemen.
Last October, Golan told BuzzFeed media company that there was a plan for targeted assassinations in Yemen. "I ran it. We did it. The plan was under the UAE auspices as part of the Arab coalition," he said.
Haaretz also referred to some reports that say Israel has sold Saudi Arabia combat drones and intends to sell the kingdom Iron Dome missile systems following US-mediated secret meetings in Washington.
Saudi Arabia reportedly purchases a missile system owned and operated by Israel amid warming relations between the two regimes.
Israel has recently been working behind the scenes to establish formal contact with Saudi Arabia and its allies.
Critics say Saudi Arabia's flirtation with Israel would undermine global efforts to isolate Tel Aviv and harm the Palestinian cause.