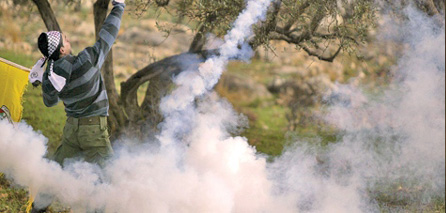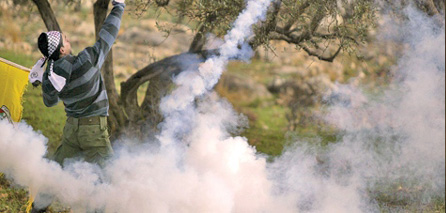 Palestinian analysts on Tuesday said Israel was trying to cover-up the recent killings of a Palestinian anti-wall protester and a man shot by soldiers at a checkpoint.
Jawaher Abu Rahmah was hospitalized after inhaling tear-gas fired by Israeli forces at a protest in Bil'in on Friday. Palestinian Medics confirmed that she died Saturday morning after doctors were unable to revive her.
On Sunday, Israeli soldiers shot and killed Ahmed Maslamani at a West Bank checkpoint. Witnesses said an Israeli soldier shouted at him, he raised his hands and two other soldiers immediately opened fire. He was carrying a coca-cola can. Medics said Maslamani's body was riddled with bullets.
The Palestinian medicals said the 21-year-old from Tubas was unarmed and on his way to work. Abu Rahmah's death certificate states that she died due to excessive inhalation of tear gas.
The director of the Ramallah hospital where Abu Rahmah was treated, Mohammad Aida, said she died from lung failure caused by tear gas inhalation which led to a heart attack.
"She arrived at the hospital only partly conscious, and then lost consciousness completely," he said. Bil'in's local popular committee has published Abu Rahmah's medical report online.