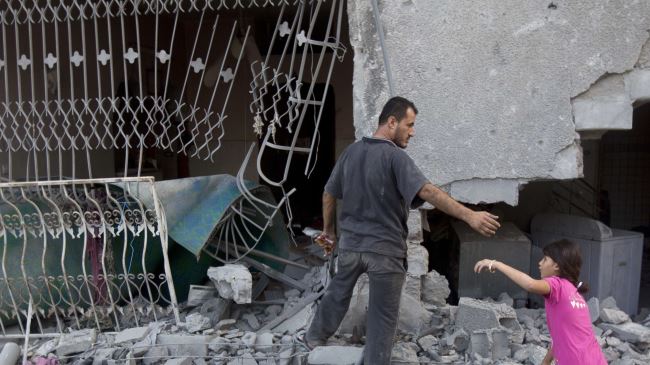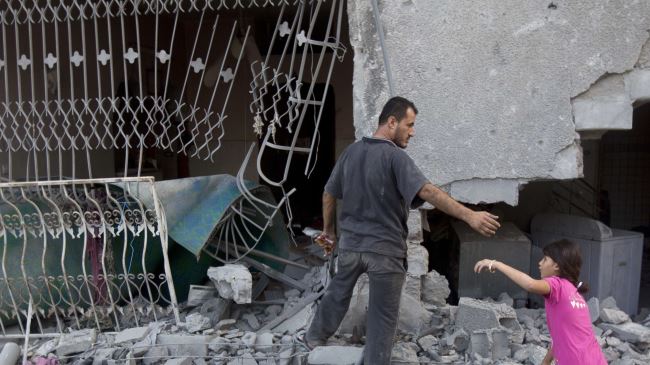 Israel's recent aggression on the Gaza Strip has seriously affected the economy of the besieged Palestinian territory, Press TV reports.
The Israeli war has brought down the economy in the enclave to the lowest levels of productivity.
"The production cycle in Gaza has stopped due to the war. This goes in parallel with the elimination of the plants power, the immense loss in manpower in addition to the continuing blockade," Mazin Ijla, an economic expert, said.
According to the Palestinian Ministry of Economy, the recent Israeli aggression on Gaza destroyed around 500 economic facilities that form 60 percent of the manufacturing capability in the area.
"Israel destroyed more 500 strategic factories, other than 2,800 small [and] medium facilities, which paralyzed the industrial sector in the Gaza Strip," said Maher Taba'a, Gaza's chairman of commerce and industry.
"The poverty rate in Gaza now exceeds 60 percent. The preliminary estimation of the loss is 5 billion dollars," he added.
The business owners in Gaza have suffered the most severe loss due to the Israeli aggressions and the blockade.
"Three F-16 missiles destroyed this factory entirely," Nafez Whahid, the owner of a tile factory, said.
Israel's recent war on Gaza ended on August 26 with an Egyptian-brokered truce, which took effect after negotiations in the Egyptian capital, Cairo.
Israel started pounding the blockaded enclave in early July, inflicting heavy losses on the Palestinian land. Almost 2,140 Palestinians, mostly civilians, including women, children and elderly people, were killed in the 50 days of the Israeli onslaught on Gaza. Around 11,000 others were injured.
Israel has maintained an air, sea and land blockade of Gaza for more than seven years, while Egypt's military-backed government has tightened its control on entry into the region since the summer of 2013.
This has turned the Gaza Strip into the largest open-air prison in the world and caused a decline in the standards of living, unprecedented levels of unemployment and unrelenting poverty.