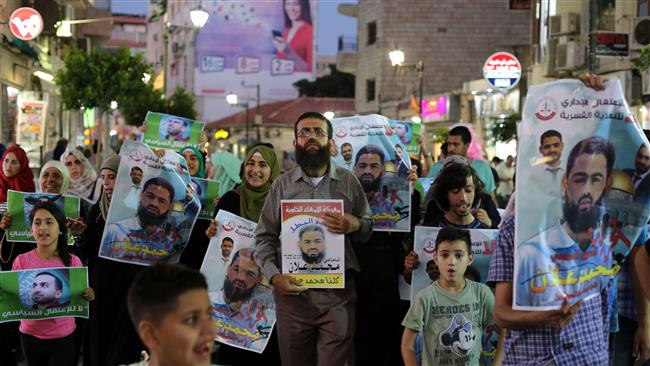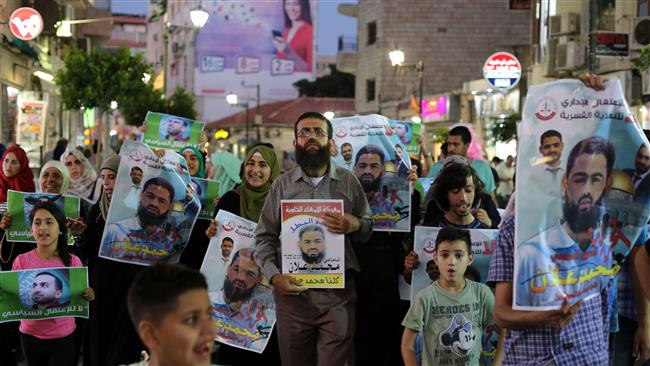 A Palestinian prisoner who has been held by Israeli authorities for almost a year without trial will be released in November, Israeli military says.
Israeli military said in a statement on Wednesday that Mohammed Allan would be released on November 4 when his current six-month period of administrative detention expires.
"After examining the case of Mohammed Allan, it has been agreed that so long as no new intelligence about him is received, his administrative detention will not be renewed," the statement read.
Allan was arrested in November last year and held since then under the so-called administrative detention, which allows imprisonment without trial for six-month periods that are indefinitely renewable. He is being held by Israel for a year without trial.
In June he began a two-month hunger strike which twice left him in coma and also triggered protests across the occupied territories.
The 31-year-old ended his hunger strike on August 20 after an Israeli court suspended his detention. He had been on hunger strike for 65 days to protest Israel's practice of administrative detention.
In mid September, Allan once again went on an open-ended hunger strike after being re-arrested by Israeli forces following an improvement in his general health condition and discharge from hospital.
Allan was arrested at the Barzilai Medical Center in the coastal city of Ashkelon, situated 50 kilometers (31 miles) south of Tel Aviv, where he was being treated ever since his health deteriorated after hunger strike.