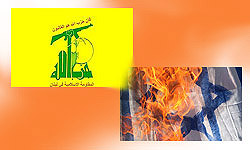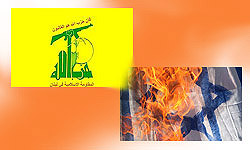 A senior Israeli intelligence analyst described the Lebanese resistance movement, Hezbollah, as a deterrent to the Israeli regime, saying that Tel Aviv has avoided war with the regional countries because it is deeply fearful of Hezbollah.
In an article published in the Hebrew-language Globes news website, Ronen Bergman wrote that Israel's 33-day war with Lebanon in 2006 has become a deterrent to any new Israeli adventurism in the region and made Israelis avoid a pre-emptive assault on Hezbollah.
"In recent years, Hezbollah has taken on an additional role and serves as an effective actor which deters Israel from attacking Iran's nuclear installations," he said.
One reason that Israeli Prime Minister Benjamin Netanyahu has held back is Hezbollah's ability to wreak havoc on Israel with its huge stockpile of some 70,000 missiles and rockets, the analyst wrote.
"Had it not been for Hezbollah's missiles, Israel would have struck Iran's sites long time ago," Bergman quoted a top Israeli security defense official as saying.
"Ever since it forced the Israelis' panicky retreat from Lebanon in 2000, Hezbollah has been building up an immense military force, with a firepower that 90 percent of the world countries don't possess," Bergman quoted the former director of Israel's intelligence agency Mossad, Meir Dagan, as saying.
During Israel's 33-day war against Lebanon in 2006, Hezbollah fired more than 4,000 rockets into Israel which killed 160 Israeli soldiers and brought the Zionist regime to its knees.