Palestine
Israeli Assault Leads to Reconciliation, Unification of Opposing Palestinian Groups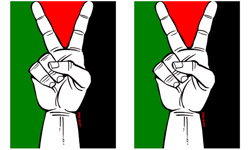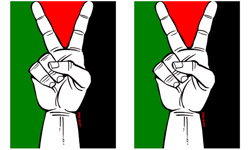 The Palestinian groups, Hamas, Islamic Jihad and Fatah announced in Ramallah on Monday that they have put aside their differences and stand united against the Israeli regime.
A prominent Fatah leader, Jibril al-Rajoub, addressing a protest rally in Ramallah said "We and other Palestinian groups' leaders announce an end to (our) differences."
He said that the now unified Palestinian groups have already started activities and a national program to halt the Israeli aggressions on Gaza.
Mahmoud al-Ramhi, a Palestinian parliamentarian and Hamas' representative, also announced his movement's agreement with the reconciliation among Palestinian groups.
Thousands of Palestinians took part in a protest rally in Ramallah (a stronghold of Fatah) in the West Bank on Monday. They chanted slogans in support of Gazans and against the Israeli aggressions.
Israel's fresh assaults on Gaza started on Wednesday and the Israeli military launched a series of new air and sea attacks against the Palestinians in the coastal territory.
A least 90 Palestinians have been killed and more than 700 others injured in the new wave of the Zionist regime's attacks on Gaza.