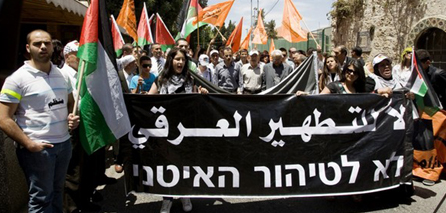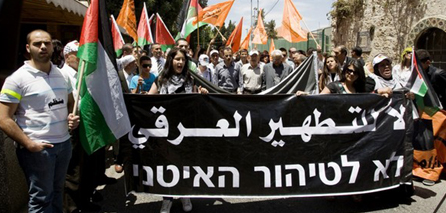 The Delegate of the Equal Opportunities Commission in the Ministry of Commerce and Industry sent a warning letter to the G. director of the "Big Electronica" Corporation, after a complain was filed by Mr. Rustum Shihada from Haifa city, who was fired from his job because he spoke Arabic while performing his job.
The Delegate of the EOC, Lawyer Ziona King Yaeer stated in its letter to the G. Director Shlomo Toulidanu "that the law of equal opportunities totally forbids any form of racism among staff, if the case is related to the nationality and the place of birth of the employee. She added we have received many complains that your firm bans employees to speak Arab or Russian, and on the other hand a single person only was punished in accordance with this system, and his name is Rustum Shihada, who was fired for speaking Arabic. "
In her hortative letter, Lawyer Yaeer added: "I would like to mention and emphasize that racism is not rejected only directly towards any denomination, but also even if it was pointed out indirectly, such as issuing a rules, which are not compatible with any community, which the rules have been assigned for it."
The lawyer demanded a response form the firm within two weeks, confirming that the dismissal is not legal and a racist of first degree.
For his part, G. Director Shlomo Toulidanu commented by saying: "We do not discriminate between employees in our company, but we have issued this regulative article in the wake of numerous complaints from some Jewish members of staff, who feel embarrassed when other members of staff speak Arab, as they do not understand the language."