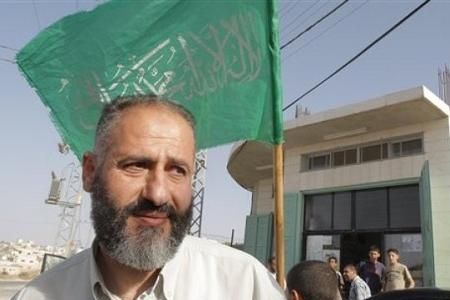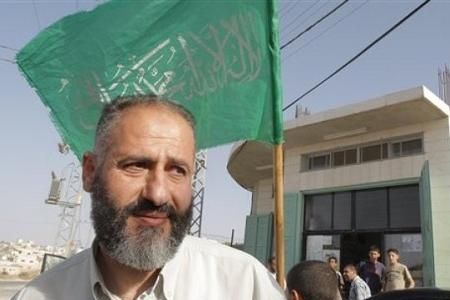 Israeli military forces have arrested a member of the Palestinian Hamas movement during a pre-dawn raid in the occupied West Bank city of al-Khalil (Hebron).
Nayef Rajoub, 52, was detained in an overnight operation on Wednesday after Israeli troops broke into his house in Kariseh neighborhood, west of al-Khalil, The Palestinian Information Center reported.
A large number of Israeli troops cordoned off and ransacked Rajoub's house in pursuit of 'documents.' The Palestinian politician was reportedly taken to a military detention camp to be questioned.
The Palestinian Minister for Religious Affairs in the Palestinian government, Nayef Rajoub, was released in June after serving 50 months in Israeli prisons.
He was detained in June 2006 during a wave of arrests Israeli military forces conducted following Hamas winning the Palestinian election.
More than 11,500 Palestinians are currently imprisoned in Israeli detention facilities, suffering harsh and life-threatening conditions. A total of 270 are under the age of 18 years and 33 of the prisoners are women.
Palestinian prisoners are subjected to various kinds of ill-treatment and torture in Israeli detention facilities and often deprived of family visits.
Almost half of the 315 prisoners arrested before the Oslo Agreement have been under Israeli detention for more than 20 years, according to the data of the Palestinian Ministry of Prisoners.
There are more than 1,500 cases of illness among prisoners in Israeli jails, including heart problems, kidneys failure, and cancer. Israeli authorities deprive these prisoners from adequate medical treatment and often medication is limited to pain killers only.
Prisoners spend their time in prison in solitary confinement that leads to their psychological problems. The data indicates that about 14 prisoners had been subjected to isolated confinement for more than five years.