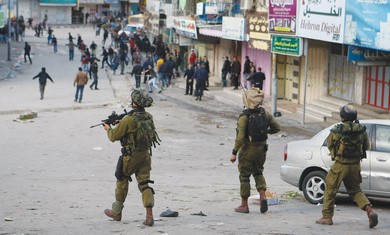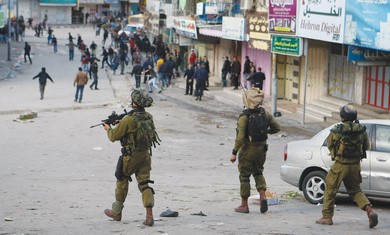 Israeli forces have attacked the offices of three Palestinian non-government organizations (NGOs) in the West Bank, confiscating computers and other material, one of the groups said.
Israeli forces attacked the offices of the Women's Union, the Palestinian NGO Network and Addameer in the heart of Ramallah before dawn on Tuesday.
"At 3:00 am this morning, 11 December 2012, the Addameer Prisoner Support and Human Rights office was raided by the Israeli Occupation Forces (IOF)," the Addameer group, which is a prominent Palestinian NGO campaigning for the rights of Palestinians held in Israeli jails, said on its website.
According to Addameer, Israeli troops destroyed the organization's office and took four laptops, one hard disk and a video camera among other materials.
"Addameer condemns this attack on human rights and civil society organizations and sees it as an attempt to cripple solidarity with the prisoners' movement," the group said.
"This is a message by the Israelis to the Palestinians, saying that when they take decisions or form patriotic organizations to seek their freedom, the occupation will use aggression to try and stop us," Allam Jarrar of the Palestinian NGO Network told reporters after the attack.
Palestinian government spokeswoman Nour Odeh also condemned the attack, calling it part of an Israeli policy against human rights activists who expose systematic and continued Israeli violations."
"By targeting human rights and other civil society organizations, Israel exposes its rejection of and enmity towards the principles of justice and freedom and conveys unprecedented disdain towards international laws and conventions," she added.
In spite of a security agreement with the Palestinian National Authority, according to which Ramallah falls under full Palestinian administrative and security control, Israeli forces regularly carry out raids in the the city and its surroundings.