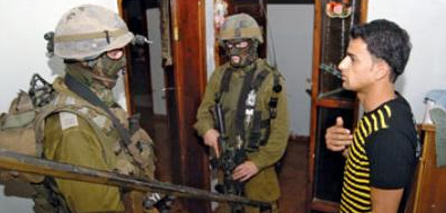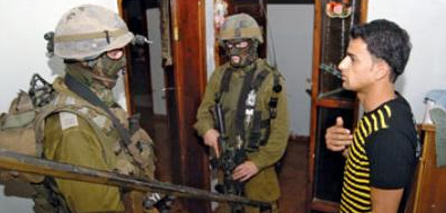 Israeli occupation forces detained at dawn on Tuesday 23/11/2010, fourteen Palestinians in raid operations in different parts of the West Bank.
The Zionist radio said that Israeli occupation forces continued its incursions and detaining campaigns in the West Bank at dawn today; Israeli soldiers raided and searched dozens of homes and tampering with its contents before detaining 14 Palestinians in the areas of Jenin, Ramallah and Hebron.
The radio added that the occupation forces took the detained people to detention centers for interrogation.
Palestinian sources reported that Israeli forces detained at dawn today the citizen Tawfiq Amor (24 years), after raiding his house in the village of Rumana west of Jenin in the northern West Bank.
The occupation forces are waging a daily detaining campaigns and storming cities, villages and camps in the West Bank, the Zionist forces detained yesterday more than seven citizens in the governorate of Hebron.