Palestine
Israeli forces injure 25 Palestinians in Gaza flotilla protests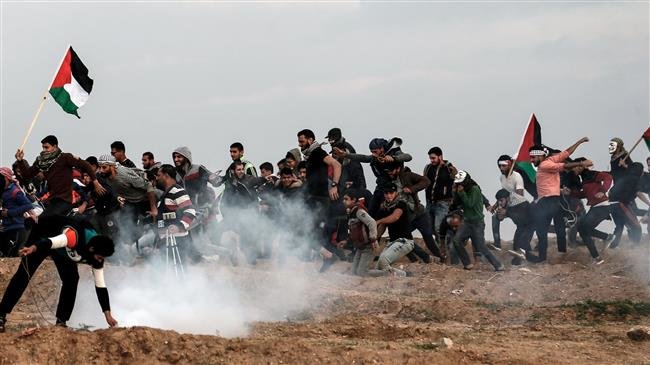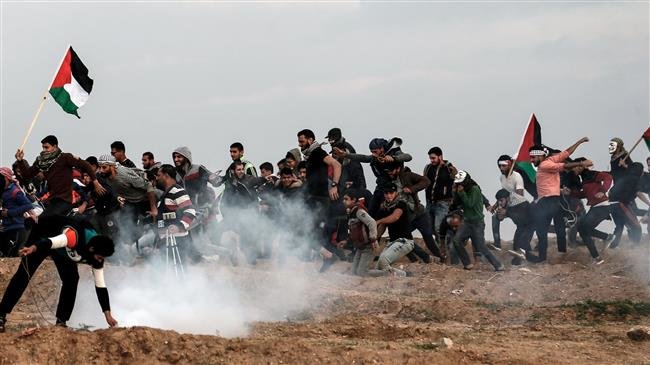 At least 25 Palestinians, including a journalist, were injured by the Israeli live fire during the Freedom Flotilla protests at the northern border of the Gaza Strip on Monday.
The protests were held in support of the launch of a flotilla titled 'Freedom Ship 16' that set sail from the port of Gaza in an attempt to break the Israeli siege on the enclave.
The Israeli forces' live fire wounded 25 people, including the Associated Press' cameraman Rashed Rashid, who were all transported to local hospitals for medical treatment.
The journalist was filming hundreds of Palestinians who were protesting on a beach by the border fence near Beit Lahia, a spokesman for the Palestinian health ministry said.
Around 30 fishing boats reportedly joined the flotilla, which was organized by Gaza's National Committee for Breaking the Siege.
The flotilla sailed to the northern coastal border of the Gaza Strip but was then allegedly forced to return to shore by Israeli naval forces.
Monday's protests came days after a Palestinian was killed and more than a dozen were injured in similar clashes along the border with Israeli troops and a week after a major flare-up between Israel and Palestinian resistance forces.
Gaza has been under a crippling siege since 2007 and witnessed three wars since 2008. It has also witnessed a fresh wave of tensions since March 30, which marked the start of "The Great March of Return" protests.
The Tel Aviv regime carries out regular attacks on the coastal enclave under the pretext of hitting positions belonging to Hamas.
Earlier on Monday, Israeli military forces shot and injured a dozen Palestinians across West Bank as tensions continue to rise in the occupied territories over US President Donald Trump's recognition of Jerusalem al-Quds as Israel's capital and relocation of the US embassy to the occupied city.
According to a statement released by the Palestinian Ministry of Health, four Palestinians were injured overnight by bullets from Israeli forces near the village of Deir Abu Mash'al, located 24 kilometers (15 miles) west of Ramallah.
The ministry added that the injured Palestinians were transported to Martyr Yasser Arafat Hospital in the central West Bank city of Salfit. One of them was later taken to the An-Najah National University Hospital in Nablus due to the severity of the gunshot wound in his thigh.