Palestine
Israeli forces kidnap three Palestinian youths in Nablus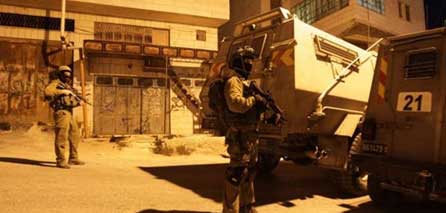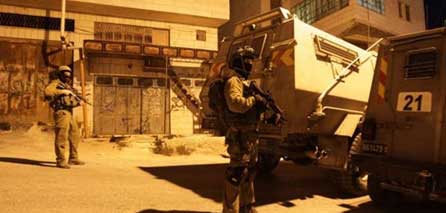 The Israeli occupation forces (IOF) at dawn Sunday stormed Nablus city and kidnapped three young men from its neighborhoods.
Local sources reported that Israeli troops aboard military vehicles entered al-Yasamina neighborhood and kidnapped two young men identified as Saif al-Debaik and Mustafa Habisha.
Another young man called Zakaria Awwada was also kidnapped from his home in the central district of the city.
The IOF also patrolled other neighborhoods of the city and some areas of Balata refugee camp, without making arrests.
In a separate incident, Palestinian resistance fighters last night attacked an Israeli military watchtower near Ya'bad town, south of Jenin city, with an explosive device.
Eyewitnesses told the Palestinian Information Center (PIC) that resistance fighters threw a homemade bomb at a watchtower near the entrance to Mevo Dotan settlement in Ya'bad town and swiftly withdrew from the area.
Afterwards, a large number of Israeli troops were sent to the area to participate in a manhunt for the attackers.
Scores of Israeli soldiers also invaded, amid intensive gunfire, different neighborhoods of Ya'bad and raided homes during the search campaign.
Several military barriers were also set up on the main road leading to the town.